THIRD STOP – Quesnel
Thank you to our sponsors for supporting a great day of equine education!
Date: Sunday, September 29, 2019
Time: 10am – 5pm
Location: Billy Barker Casino Hotel
308 McLean St
Quesnel, BC
Cost: Admission by donation at the door to HCBC Animal Disaster Relief Fund
SPEAKERS
Equine Nutrition
Nutritional Needs for Horses
Ken Wilkinson
Ken Wilkinson graduated from University of Manitoba class of 71' with a Bachelor of Science Degree with a major in Animal Science. Ken moved to Alberta after graduation where he spent many years, before moving to BC in the year 2000. He has worked in the feed industry as an equine nutritionist and general animal nutrition for various feed companies in Alberta and BC until his retirement in 2014.
Equine Parasite Management and Vaccination Overview
Dr. Alycia Chrenek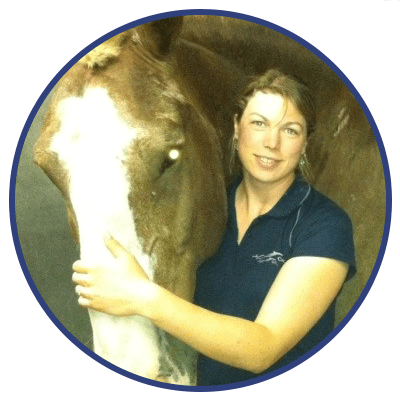 Dr. Alycia Chrenek graduated with distinction from the Western College of Veterinary Medicine(WCVM), University of Saskatchewan, and following graduation completed an equine medicine and surgery internship at the University of Melbourne in Australia. When she returned she worked as a clinical associate veterinarian at Moore Equine Veterinary Center in Alberta. Dr. Chrenek joined the Zoetis Veterinary Services team in 2015 to help support the equine business in Canada. Most recently she has assumed the role of Sr. Veterinary Services Manager for Cattle/Equine/Genetics in December of 2018
Dr. Chrenek was raised on a small cow-calf operation in Central Alberta. Riding horses has always been a part of her life and Alycia and her husband raise warmbloods. She leads an active lifestyle on her farm with her husband and daughter that includes riding, biking and kayaking.
AgSafe BC: Disaster Preparedness
Trevor Tapp, AgSafe's Consultant in the Central Interior Region
Trevor was born and raised in Virden, Manitoba and when joined the Royal Canadian Mounted Police when he was 20. The RCMP stationed Trevor in British Columbia where he working in small detachments on Vancouver island and in 1985 he transferred to the Central Interior. After a time stationed in Fraser Lake, Trevor decided to retire there and start a cattle ranch. He now runs a Purebred Polled Hereford Ranch (Copper T Ranch) with his wife. They sell 2 year old bulls, replacement and bred heifers and 4-H steers. Trevor began his career in agricultural safety in 2000 and has been working as a Regional Safety Consultant with FARSHA/AgSafe ever since. The area that Trevor services is the largest in the province and stretches from Prince George to Haida Gwaii and north to the Yukon border. The majority of his safety work is dealing with the cattle producers but also extend to other aspects of agriculture such as grain farming and tree nurseries. Safety is such a major component in day to day life. One of Trevor's goals is that with the proper information and training more workers will make it home safely to their families every night.
Trevor says "It is very rewarding to return to a work site and see safety procedures that had been discussed implemented and the work being carried on in a safe and healthy environment."
Veterinary Medicine : Laminitis and Equine Metabolic Syndrome
Dr. Nora Chavarria
Dr. Nora Chavarria is a member of the WCVM Veterinary Medical Centre's Equine Field Service. Originally from Germany, Dr. Chavarria completed five years of undergraduate studies in veterinary medicine at the Free University of Berlin, Germany. After graduating in 2005, she spent one year working at an equine practice in northwest Germany and then worked in a mixed practice in Wales, Great Britain, for more than a year. Dr. Chavarria moved to Canada in 2008 and began an equine clinical internship at the WCVM Veterinary Medical Centre. One year later, she began a three-year combined Master of Veterinary Science-residency program in equine practice. After graduating in 2012 and spending six months on maternity leave, Dr. Chavarria returned to the WCVM Veterinary Medical Centre as a clinical associate in Equine Field Service.